A crisis is changing community leadership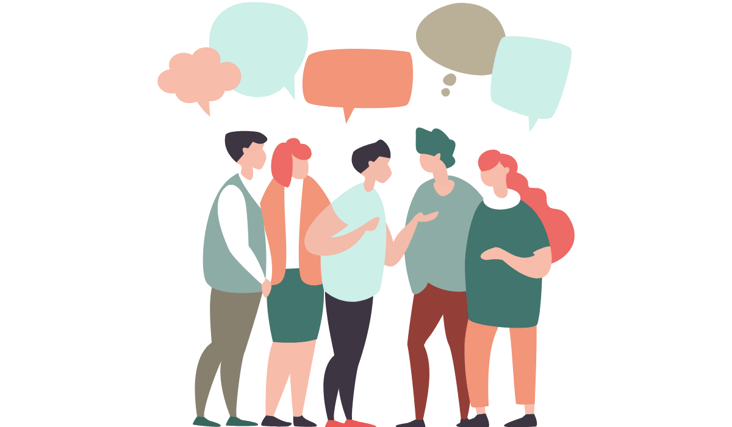 Chris Kotur, Leader In Residence at Leadership Victoria, shares some examples of community leadership that was sparked by the COVID crisis, and how we might keep that community leadership alight.
We're living through a period of prolonged crises that is changing how we live and work in ways that we don't yet fully understand and can't fully prepare for. We do however know that we're all at some risk because the health and economic crisis won't discriminate between us.
During these months of successive crises we've seen, there's been numerous acts of community service and I've got a real sense that now is the time to capture and grow this sentiment into longer-lasting community leadership and act right now, while we're feeling vulnerable, needy and open to finding ways to be more confident and hopeful about the future.
Where are some examples of community leadership?
Community leaders can be hard to spot because they don't care about self-promotion, and right now they're simply getting on with helping people stay resilient and putting plans in place that will help their community recover.
You may or may not find them in an organisation, a business or a department because their authority doesn't rely on a job title or senior position or the backing of a workplace. Some of these people don't have jobs but are very ready and able to volunteer.
Their leadership can come about because of their own changed circumstances. They'll be out there today talking with other locals about how the town, district or region can become more self-sufficient, how services can be more integrated, how visitors can be encouraged back and how limited resources can be shared.
What matters to them?
These people are more motivated by their values and care for others than ego, vanity, training, recognition or money.
They can see a good future beyond current stresses and want others to join them in contributing to better times.
What does it take to move from service to leadership?
They motivate others without sugar coating hard to hear facts while focussing on what they have left rather than what they feel has been lost. They think we all suffer but we don't all need to become victims. They think ambition where others think pity.
They simply keep people engaged, especially when they feel lonely or isolated. And incidentally, there's plenty of research that shows engagement with others and contributing to their wellbeing can help us with our own mental and emotional health.
They network. They're 'connectors and joiners' - people who get involved and who seek out others to join them. They encourage young people to be leaders especially when they see the most vulnerable disengage from meaningful interaction with others.
The challenge now is to gain more scale and value from the myriad of small, dispersed acts of community service that we see and are part of every day.
Perhaps we need better coordination. We certainly need to try to be more impactful. The next challenge then is to maintain that powerful sentiment and effort over a long time, and not just while we're in a state of crisis.
It remains true that it's easier to work together across communities during a crisis than afterwards when the current crisis dies down and before the next one begins.
During interviews immediately after the Black Saturday Royal Commission, I often heard people who were trying to stay resilient say "we're getting all the attention now, we're on the news every night, but you'll soon move on leaving us alone to make our own way…"
I believe it's really possible to grow strong, resilient, long lasting community leadership by assembling and learning from the numerous acts of service we're seeing and taking part in every day. The question now is, will you join us?